SECA's 45th Annual General Meeting / Members' Networking Dinner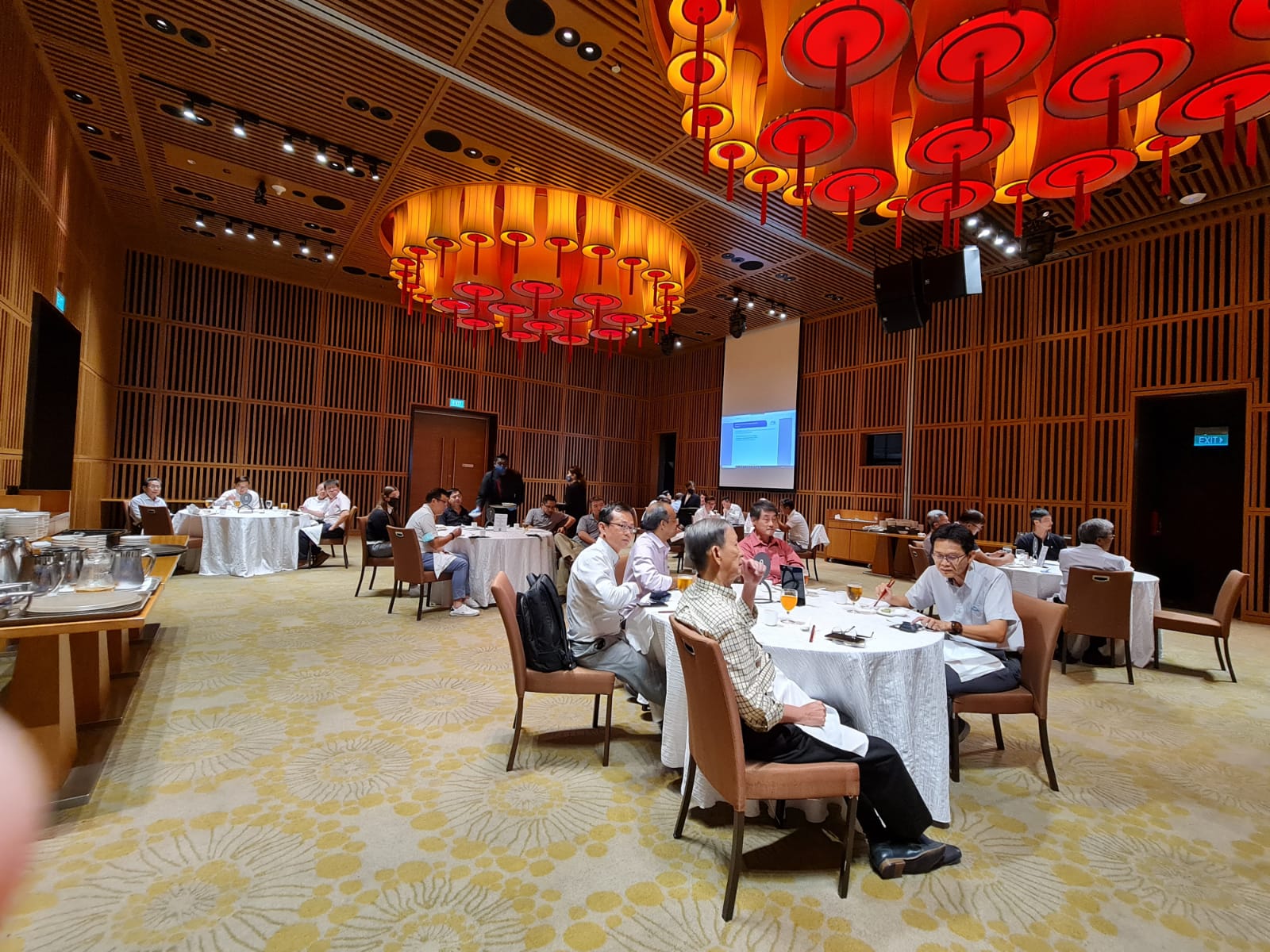 23rd April 2021 – Ramada By Wyndham Singapore at Zhongshan Park
SECA's 45th AGM / Members' Networking Dinner kicked off with the opening speech by SECA President Mr John Tan, and this was followed by an insightful presentation by Mr Yeo Teck Keng, Managing Partner of YTK Management Consultants Pte Ltd on the "Impact of the Government Budget 2021 on Businesses and Individuals".With strict Covid-19 measures in place, Team SECA still managed get the event up and running, making it fun and fruitful for all attendees.
We wish to thank all members for making this event successful.
Special thanks to the wonderful banquet and events team at Ramada By Wyndham Singapore for the excellent service.
Till the next time we meet, stay safe and healthy, everyone!
From: Team SECA