Schneider Electric – An Introduction To EV Chargers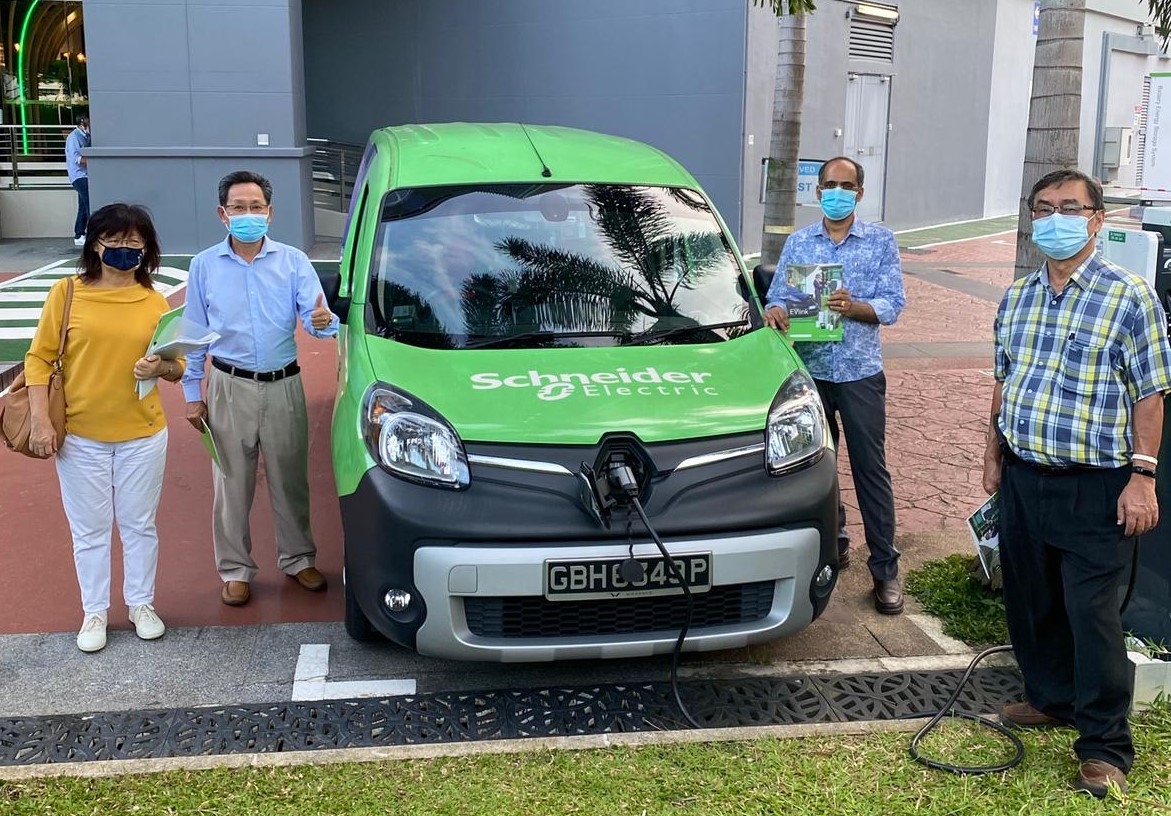 17th June 2021 – Singapore had recently announced its ambitious target to phasing out Internal Combustion Engine (ICE) vehicles by 2040. Singapore has since introduced several initiatives in this area. These include an Electric Vehicle (EV) early adoption incentive and a rebate for purchases of EV cars and taxis for the period 2021 to 2023.
SECA is doing our part by updating our members with the Installation and Maintenance of EV chargers and other related services.
Schneider Electric recently hosted fellow SECA members at its Singapore HQ to share insights into electrical panels and electrical work relating to EV chargers. We would to express our appreciation to Schneider Electric Singapore for this valuable knowledge-sharing session.
For SECA members who were unable to attend the first session, Schneider Electric Singapore's Ashok Menghani (SECA Council Member) will organise another session for your benefit.
Thank you for arranging these sessions, Ashok!