Discussion with Prime Minister's Office On Covid-19 Impact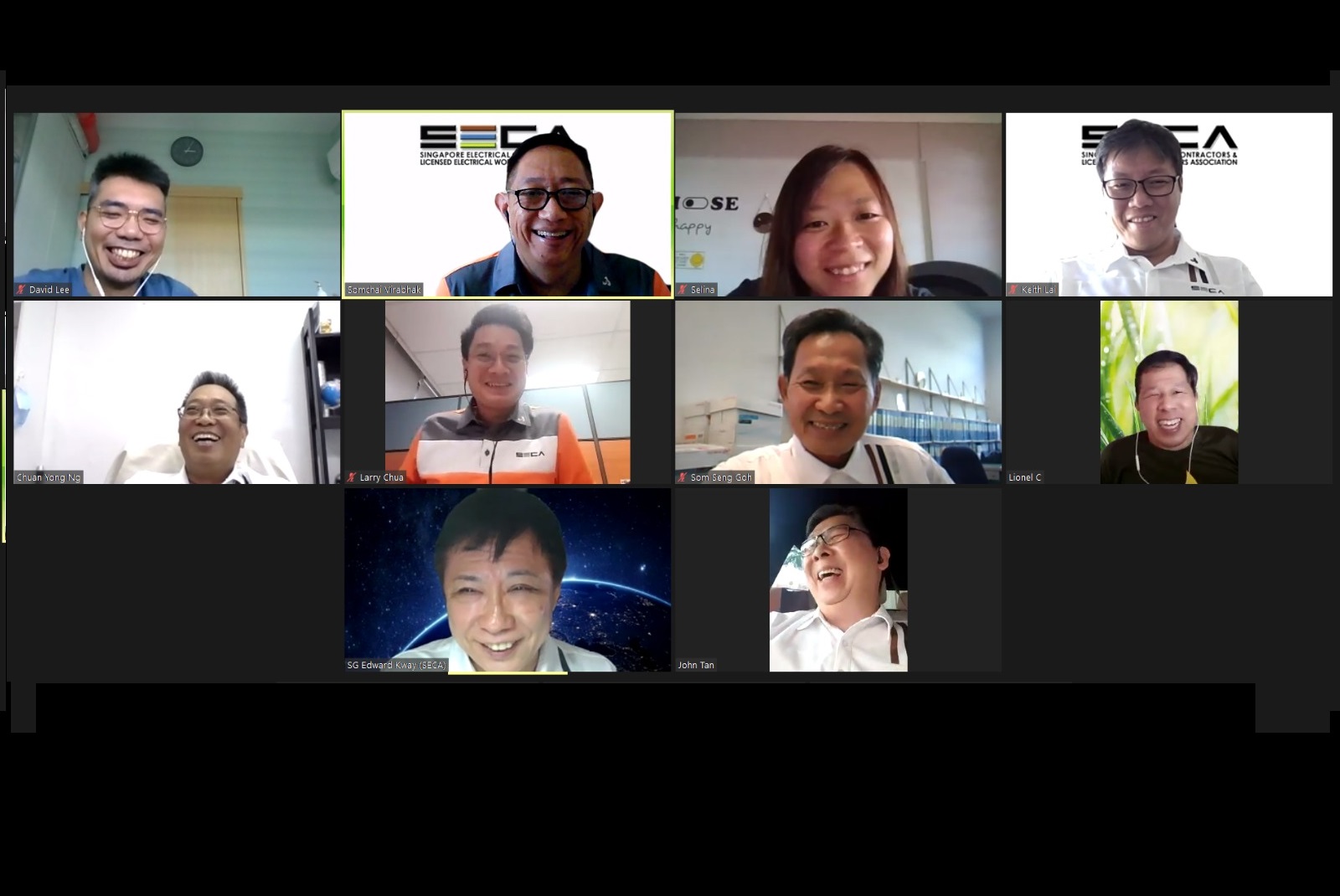 23rd June 2021 – We met up with representatives from the Community Liaison Unit (CLU) of the Prime Minister's Office via Zoom today. Our focus was on the impact of the Covid-19 situation on the construction industry, particularly on electrical contractors and workers. We would like to thank the CLU in taking the time effort for this constructive meeting.
Our members continue to face challenges in various areas. Examples of these are: a general decrease in business activities, worker productivity, increases in materials costs, manpower shortages, changing / new policies, and attracting the younger generation to join our industry. These concerns were raised and noted during this meeting, with further discussions and actions to follow.
As an association representing our industry members, we will continue to engage the relevant government bodies to address such matters. SECA strongly believes that such direct feedback and community-engagements will better enable our country's policy planning and roll-outs. Our industry and members' lot will then improve.
Representing SECA were – Mr John Tan, Mr Somchai Virabhak, Mr Edward Kway, Mr Keith Lai, Mr Larry Chua, Mr Ng Chuan Yong, and Mr Goh Som Seng.