Zoom Call With BCA's Manpower Strategy & Planning Group
August 24, 2021 @ 9:30 am

-

11:00 am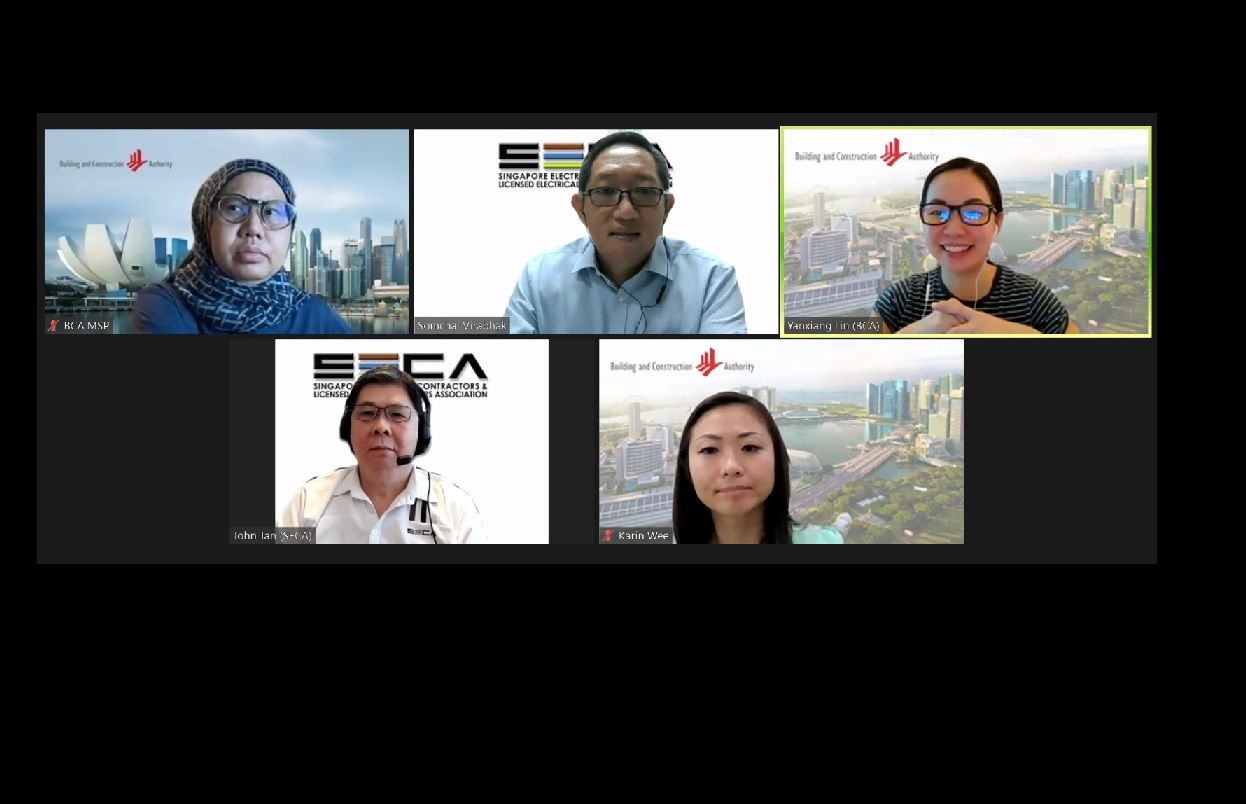 We had a productive discussion with BCA's Manpower Strategy & Planning Group on 24th August 2021 to better coordinate our efforts in both our manpower efforts.
This is a follow-up to our previous discussions with Minister of State Mr Tan Kiat How, the Building Construction Authority (BCA) and the Community Liaison Unit from the Prime Minister's Office seeks to reduce the weaknesses / gaps in order to strengthen the robustness and sustainability of the local construction / electrical engineering sectors.
The collapse of one of the largest contractors in the industry, the Greatearth group, has sent shockwaves throughout the industry, with the flow-on effects not yet fully felt, especially by the smaller players like subcontractors.
To reduce the risks of (or even preventing) such incidences occurring in the future, SECA believes in taking a proactive approach. We have put forward suggestions such as those practiced in the United Kingdom (eg. a Price Fluctuation contractual regime), and an Extension of Time regime which will alleviate some of the supply and logistics problems faced by firms.
SECA's objective is to strengthen our industry, through attracting new blood and contributing to upskilling. We will continue to work upon is industry career training, promotion and retention, working closer with education institutions and improvements in managing the LEW regime.