SECA's Discussion With Minister of State And BCA CEO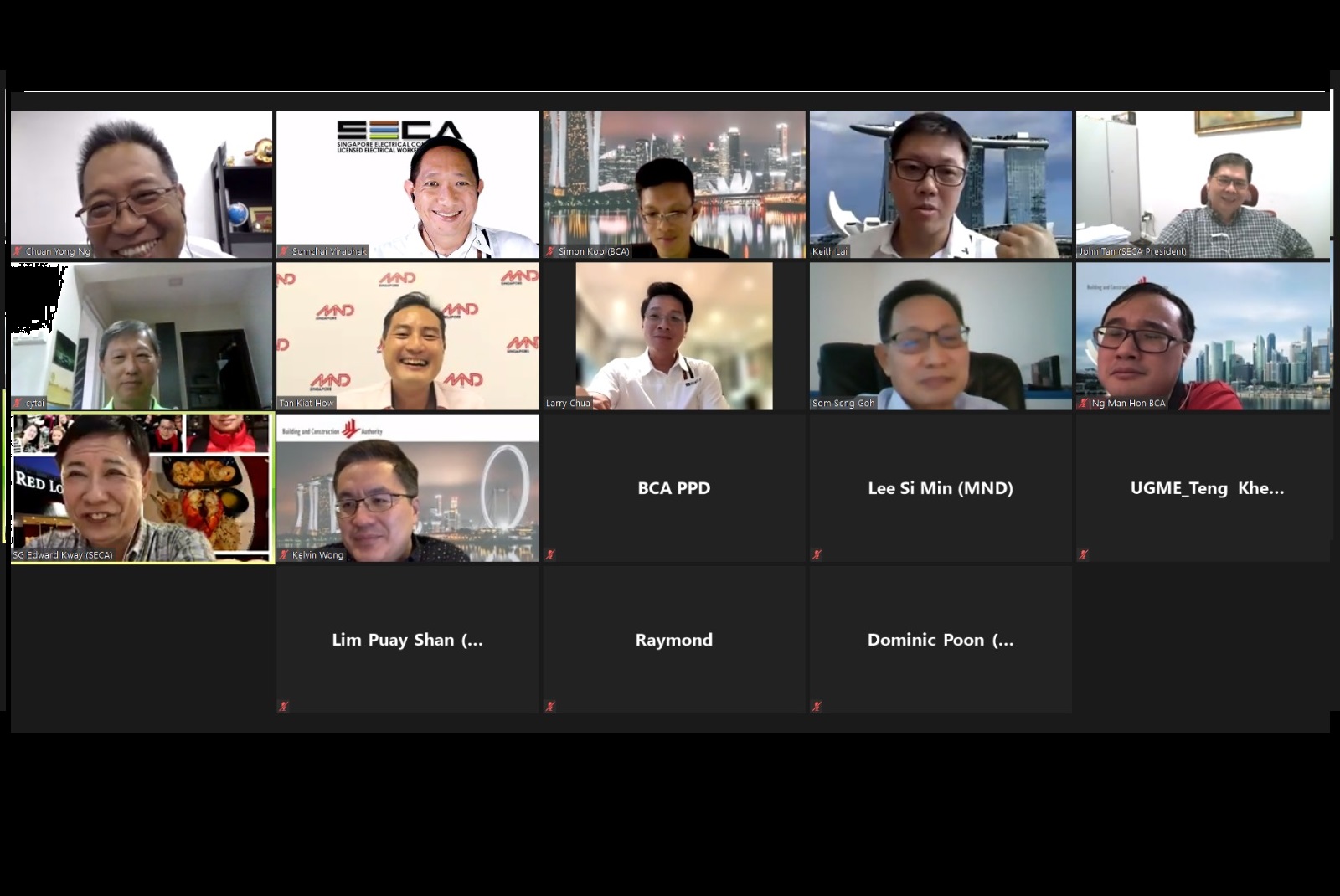 7th July 2021 – SECA recently met up with Minister Tan Kiat How (Minister of State in the Ministry for National Communications, Information and Ministry for National Development), Mr Kelvin Wong (Chief Executive Officer – BCA) and their respective teams to discuss matters which are adversely affecting the future advancement of our industry.
In the Zoom meeting, we raised the challenges brought about by the ongoing Covid-19 situation, specifically focusing on the areas of price increases in raw material and other supplies, and also the detrimental effects on productivity of related parties. All parties to agreed to involve more parties to see how best we can alleviate or resolve these issues.
SECA directly engages with government institutions based on inputs of our members. We strongly believe that all parties can mutually benefit from an open and constructive discussion arena.
We encourage individuals and companies in the construction and electrical industries to join us as members. Through a larger and wider member base, we can serve our members' interests better.
Representing SECA were – Mr John Tan, Mr Somchai Virabhak, Mr Edward Kway, Mr Larry Chua, Mr Goh Som Seng, Mr Keith Lai and Mr Tai Chee Yick.
To Join SECA – https://www.seca.sg/members/